At Trinity the whole family is part of our congregation and we want our young disciples to become engaged and worship with us. Register your child/children today for one or all of our youth programs.
Sunday School
In-person classes, September 18, 9:45 am
Ages 4 through 7th grade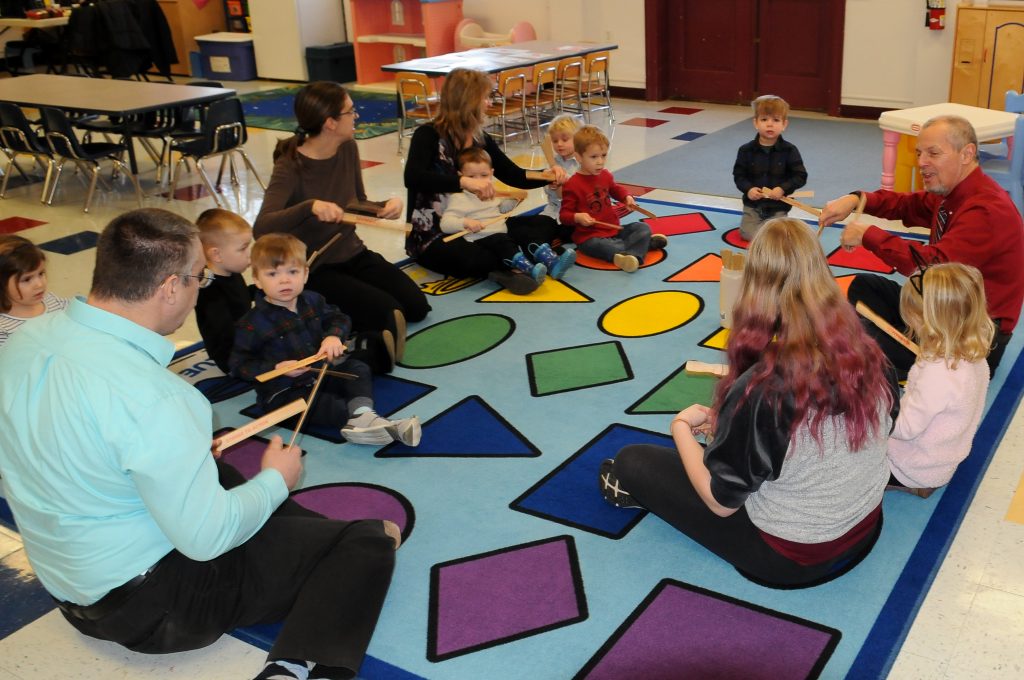 In-person classes Sundays at 9:45 am-Ages 4-7th grade
All are welcome! We are embodying our church mission statement to embrace diversity and connect all generations to God's family.
On Sunday, November 27, the first Sunday in Advent, we will be having our first Kidz Prayz for Kids & Crew in Social Hall at 9:45 – 10:30 am. This will be intentional family worship geared towards Kids & Crew. We hope to actively engage your children in worship. Mr. Henry will be with us singing some fun songs. Theo will be there too and maybe bring some friends. We'll make a simple Advent Wreath for your family to take home and use during Advent. If your child would like to volunteer to read, light a candle, or do something else during worship, please contact Deacon Jane, jelliott@trinitylansdale.com or Pastor Ric, rellliott@trinitylansdale.com.
We will have in-person Sunday School in their respective classrooms on November 13, and 20.
Here's what you need to know:
Regular classes will meet on the 1st and 3rd Sundays of the month
Family activities the 2nd and 4th Sundays
On the 5th Sunday of a month, we will have a cross-gen event in Hyson Hall- the first one will be Sunday, October 30th!
Classrooms:
Age 4, Kindergarten, and Grade 1 will meet in Room 101
Grades 2-4 will meet in Room 202
Grades 5-7 will meet in Room 207
We are still looking for teachers/helpers and substitute teachers. If you are interested, please contact Deb Neves (sevendeb@gmail.com) or Lisa Cravener (lisa.m.cravener@verizon.net)
FIRST HOLY COMMUNION
March 19, 9:45 am, or March 26, 12:00 pm, Chapel
Each child needs to attend only one class. Their first communion will be on Palm Sunday, April 2, at all worship. Please contact Deacon Jane to sign up, jelliott@trinitylansdale.com.
BIBLE PRESENTATION
Bibles will be presented to 3rd graders and older on Sunday, October 2 in worship. On September 18 and 25, 2022 in the lobby, we invite you and other members of Trinity to highlight or sign your favorite Bible verse in the NRSV Spark Bibles which we will be giving the children and youth.
We want to have a Bible for each child, so please contact Deacon Jane ASAP to let her know if you would like your child to receive a Bible. Or maybe they have already completed third grade and don't have a Bible, we'd love to give a Bible to your child too. Please email or text Deacon Jane ASAP, jelliott@trinitylansdale.com 610.304.7926. Please share with Deacon Jane the exact wording of your child's name for the Bible bookplate.
Confirmation
8th and 9th graders
Attention All Rising 8th Graders: Confirmation is for YOU!
As a rising 8th grader you are invited to participate in Trinity's confirmation ministry program. As a confirmation participant, you will have the opportunity to strengthen your connection with other 8th and 9th graders and adults and even more importantly, strengthen your relationship with God. We will focus on the five baptismal promises during our time together in a fun and engaging way. Here's what is involved:
participation in six mini-retreats at the church each year (8th and 9th grade); this year's mini-retreats will be held on August 28, October 2, November 27, February 19, March 19, and April 16;
a spring weekend retreat at Bear Creek Camp each year (April 21-22 in 2023); and,
participation in the three Advent Holden Evening prayer services in November/ December and again during Wednesdays in Lent.
The confirmation ministry focuses on the five promises parents made on behalf of their children in baptism to:
live among God's faithful people;
hear the word of God and share in the Lord's Supper;
proclaim the good news of God in Christ through word and deed;
serve all people following the example of Jesus; and
strive for justice and peace in all the earth.
Join the adventure and register for Confirmation with Chris Johnson, chrisjohnson010163@gmail.com, today!