Register your child today! Download the forms below and return to Tammy Ferro, Preschool Administrator, at 267-498-5911 or tferro@trinitylansdale.com.
Trinity Evangelical Lutheran Church PreSchool and PreKindergarten is considered one of the best in the North Penn area.
Our Philosophy
It is our philosophy to teach the whole child. By teaching the whole child, we are addressing their social, emotional, physical, cognitive, and sensory needs through a developmental approach. Here at Trinity Preschool, we believe in cultural diversity. We celebrate the diversity of each individual child and help them understand and acknowledge differences. We are committed to creating a warm, caring, comfortable and safe environment. Our goal is to provide childhood experiences filled with investigations, exploration, and friendships. We hope to create a program where families and their children feel at home and are a part of a supportive community.
Our Mission
Our goal is to provide a stimulating and supportive environment for children to learn, experiment, and grow. Each child is allowed to self-express through play, art, music, interactive story time, and show and tell. The emphasis at Trinity PreSchool is placed on developing self-confidence and preparation to be kindergarten ready socially, emotionally, and academically.
Worship experiences meaningful to this age child are planned throughout the year. These include daily prayers before snacks, Chapel time, a Christmas Program, and a general appreciation of all God's gifts.
---
TESTIMONIALS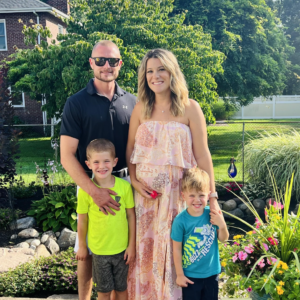 "We absolutely loved sending our son to Trinity Lutheran Preschool. He learned so much academically and blossomed socially thanks to their wonderful program and teachers. I always felt comfortable sending my son to Trinity. The teachers were so supportive and truly cared for my son. We recommend Trinity to anyone looking for a preschool that their child will love and look forward to each day."
~Colleen Hemmerle and family
---
"My husband and I absolutely loved Trinity Preschool for our 4-year-old son! We love the multi-day options, class sizes, lunch bunch, outdoor recess, library, and music classes! Our son didn't love his preschool experience at a previous school and the teachers at Trinity were exactly what he needed! They were patient and kind and made learning so much fun. So thankful for Trinity Preschool! "
~Bethany Crum, Mother of 4 Year Old son from our 4's class
---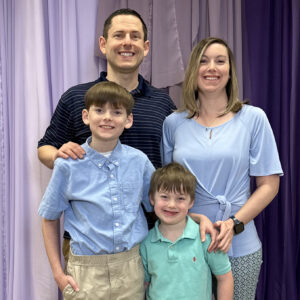 "My son loved Trinity Preschool! At the start of the year Jordan struggled with letter recognition and just couldn't sit still for circle time. Over the course of the year he learned his letters, wrote his name, and came to enjoy circle time. He had wonderful caring teachers that helped him to learn the skills he needed for success in kindergarten and they made it fun." ~Tara
---
Children must be 3 years old and 4 years old by September 1, 2023

Trinity PreSchool is a place where children will discover their unique worth as they relate to other children and adults. Registration opens for the 2023-24 school year on Tuesday, January 10, 2023 for current and former families and Trinity members and the community begins on Tuesday, January 17, 2023. There is a registration fee of $50.00
3-year-old Pre-School Morning Classes
(Tuesday, Wednesday, and Thursday – 9:15-11:45
$215 a month
4-year-old Pre-Kindergarten 1
This option is a 4-day Pre-Kindergarten morning class that meets Monday through Thursday – 9:15-11:45 am
$270 a month
4-year-old Pre-Kindergarten 2
This option is a 5-day Pre-Kindergarten morning class that meets Monday through Friday – 9:15- 11:45 am.
$325 a month
We also offer Lunch Bunch to all students on Tuesday, Wednesday, and Thursday – 11:45 am – 1:30 pm. Lunch Bunch is an additional $15 dollars a session.
Trinity PreSchool admits students of any race, color, and national and ethnic origin to all the rights, privileges, programs, and activities made available to students at the school. It does not discriminate on the basis of race, color, national and ethnic origin in the administration of its educational policies, scholarship or other school-administered programs.