Trinity is a congregation with a rich musical heritage. We are blessed with a variety of ensemble and solo opportunities that provide a place for members of any age, musical interest, and talent.

Participation in a choir provides the opportunity for fellowship, the chance to grow in your faith, and an opportunity to lift our voices to create beautiful music together. If you've never been a part of a choir but enjoy singing, please give it a try! You'll be glad you did!
Contact Andrea Baxter, abaxter@trinitylansdale.com if you are interested in any music programs.
youth MUSIC PROGRAMS
MUSIKERS IN THE MAKING
Musikers in the Making – begins September 14
Preschool children with their parent/guardian
Thursdays, 12:30-1:00 pm
This weekly 30-minute class will offer singing, movement, and instrument exploration to help children explore music in a playful environment. Parents/caregivers learn and play along with the child as a way of modeling for the child, but also so that singing/reinforcement can happen at home throughout the week.
CHERUB CHOIR
Cherub Choir – begins September 6
Grades K, 1st & 2nd, Wednesdays, 5:30-6:15 pm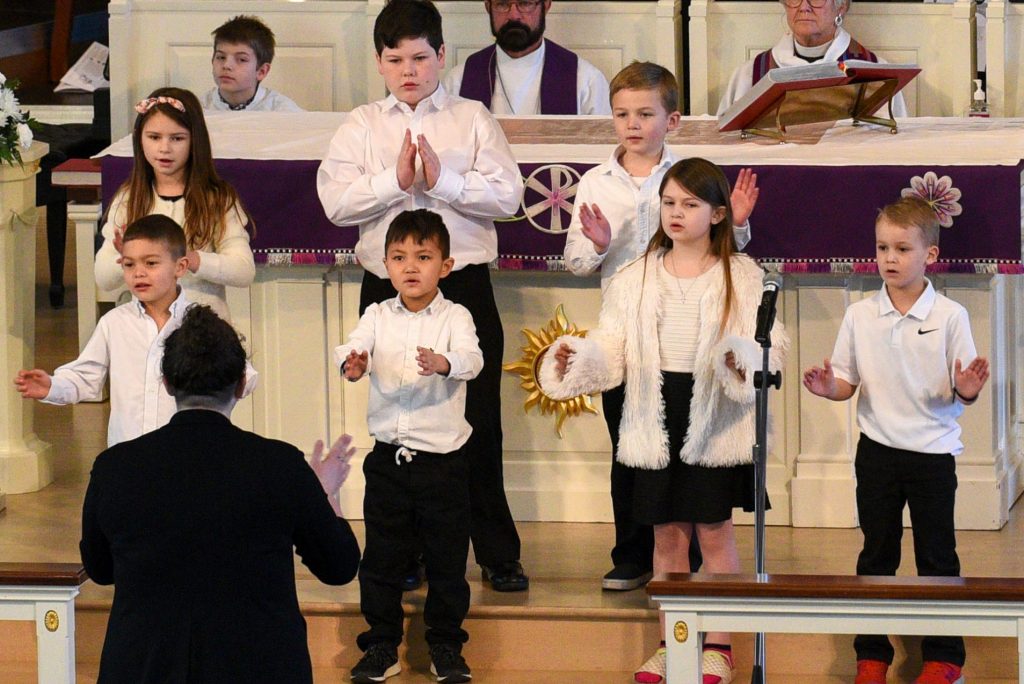 Choir rehearsals will focus on introducing children to the joy of music through singing, playing instruments, and moving. This choir will lead in worship approximately one time each month.
JOYFUL CHORISTERS
Joyful Choristers – begins September 6
Grades 3rd-6th, Wednesdays, 6:30-7:15 pm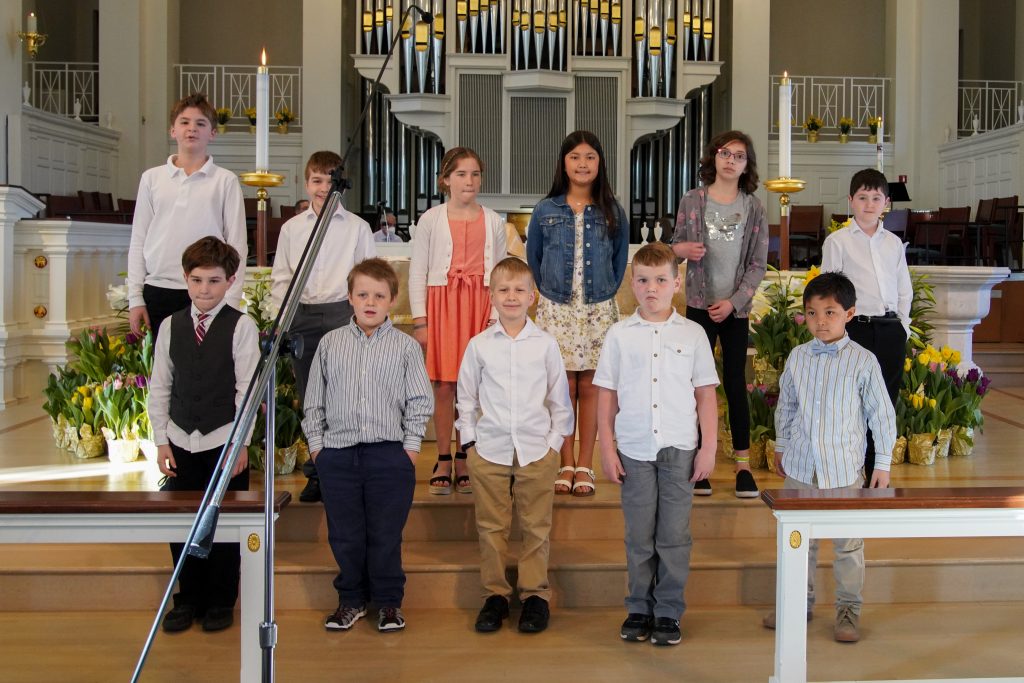 Singers will continue to build their musical and vocal skills while learning about their role as worship leaders. This group will lead in worship approximately one time each month.
LIFESONG SINGERS
Lifesong Singers – begins September 10
Grades 7th-12th, Sundays, 9:45 am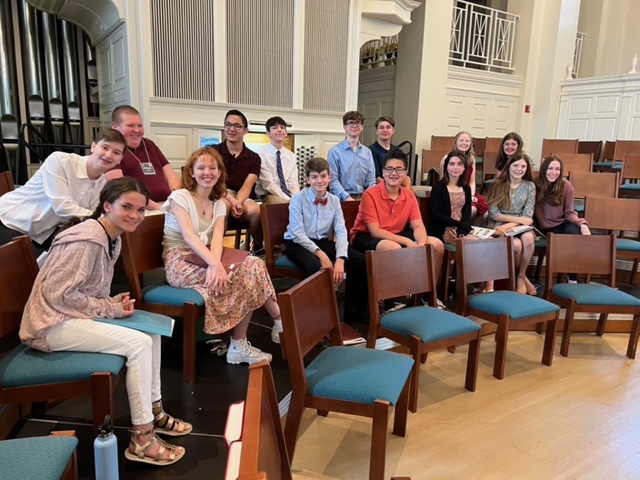 These teens will develop choral singing skills as they learn music of varying styles and will lead in worship approximately one time each month.
Contact Andrea Baxter, abaxter@pzw.ff6.myftpupload.com if you are interested in any music programs.
String ensemble
This is an intergenerational opportunity
Lead in worship on November 12, 2023, at 10:45 am.
2 rehearsals on Sunday mornings, dates/times to be determined. All levels welcome!
ADULT MUSIC PROGRAMS
Daybreak
Wednesdays, 7:30 pm
Rehearsals begin September 6.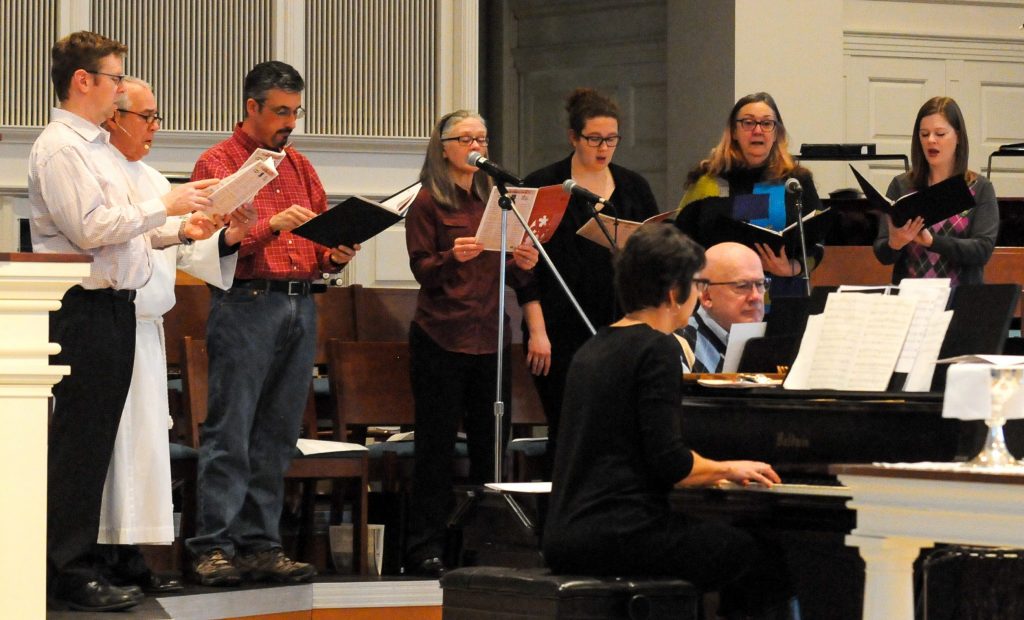 This ensemble serves as the weekly musical leadership for the 8:30 am service. Daybreak consists of both singers and instrumentalists. Singers, percussionists, and guitarists can participate in this ensemble and are encouraged to join.
Trinity choir
Thursdays, 7:45 pm
Rehearsals begin September 7.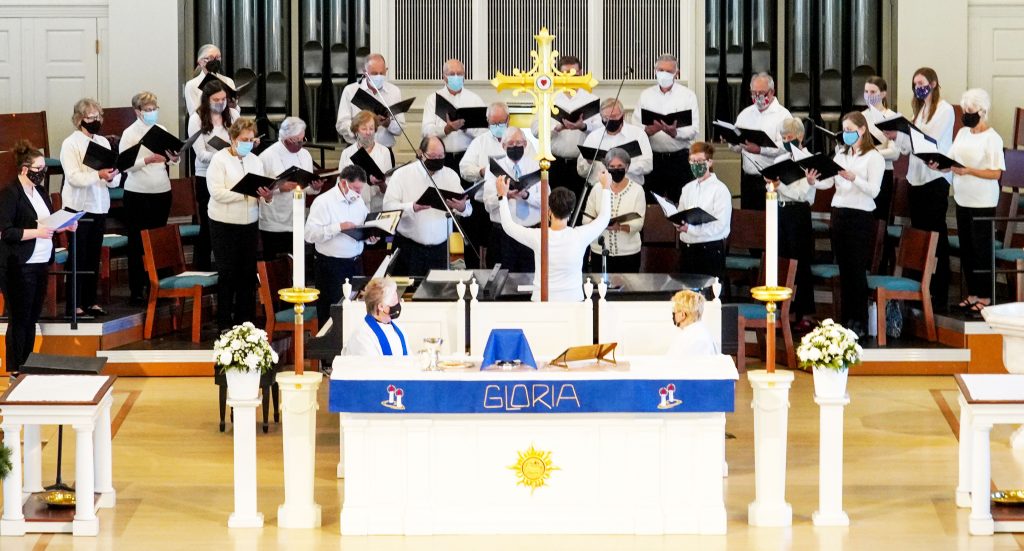 This choir is our adult vocal ensemble which typically leads worship each Sunday at the 10:45 am service. All singers, regardless of musical ability, are welcome to participate!
Trinntinnabulators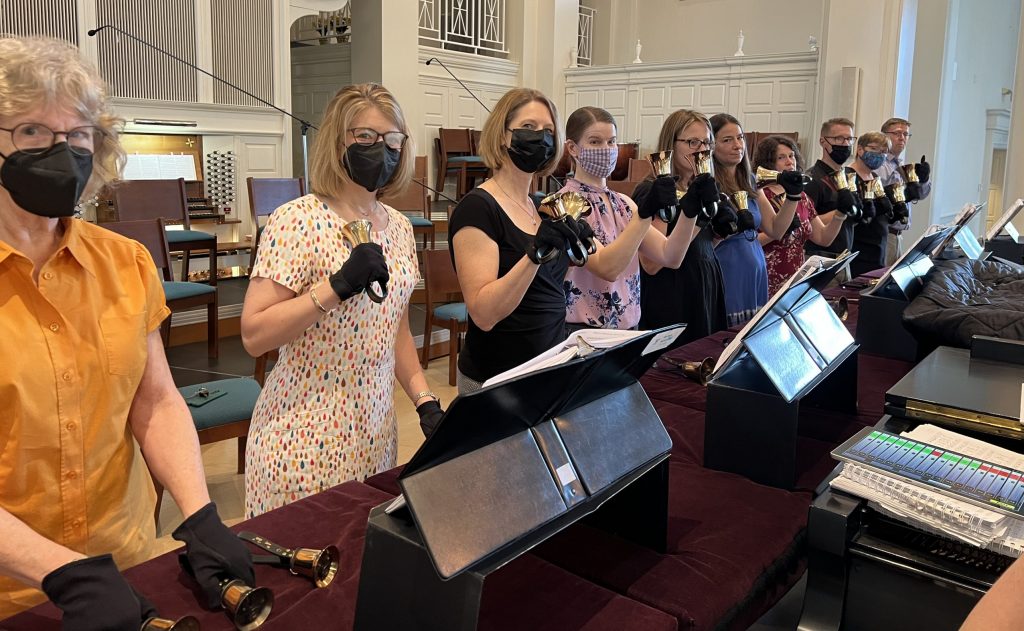 This is an intermediate handbell choir that will lead in worship approximately once every four-six weeks.