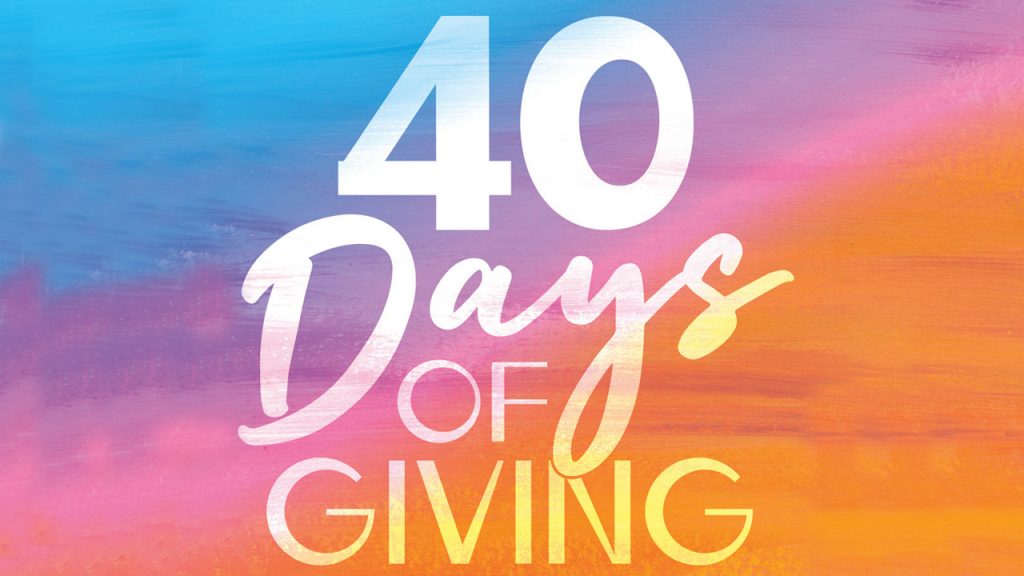 ELCA World Hunger's 40 Days of Giving!
These 40 days is a season to reflect and remember, to look forward and ahead. During Lent, we journey with the Hebrews in the exodus, through the temptations Jesus faced in the wilderness and to the foot of the cross on Good Friday. We remember our dependence on God and one another and reflect on the many ways we have fallen short of what God calls us to be.
These are not easy times for many of us. We know the challenges our world faces. Yet the season of Lent reminds us that God is not yet through with us or our world. Amid our own dependence on God, we know by faith that God is even now at work, drawing us toward the resurrection and restoration of the world.
ELCA World Hunger's 40 Days of Giving invites us to be part of that work and to bear witness to it with partners, companions, friends, and neighbors.
To financially support the ELCA efforts, you can donate by using one of the special fund envelopes mailed to your home or click here and donate online. Last year, we raised nearly $15,000 starting with this Lenten period! This year we are hoping to match or exceed that amount. You can also participate by going to the ELCA website, and supporting God's Global Barnyard. 
Explore and engage during this Lenten season by using the daily calendar and study guide.
Sign-up for Weekly ELCA Emails:
The 40 Days of Giving weekly email series is designed to help supporters of ELCA World Hunger dive deeper into the content provided in our Lenten resources. Subscribe to explore the connections between our faith and our shared ministry to end hunger and poverty.